I signed up for the She Speaks Conference in July. (Happy dance!)
She Speaks is a combination of spiritual inspiration and practical application for writers, speakers and leaders. There will be so many amazing teacher's there to work with us as well.
I have prayed for months for a big directional sign. God has been giving me subtle hints the whole time. I just needed to slow down long enough to see them.
But with this immense excitement comes a little fear. I'm very much a country girl. I truly live "in the sticks" and enjoy it. Large groups of people can feel pretty overwhelming to me. Even thinking about traveling to North Carolina already has me saying "We're not in Kansas anymore Toto"! Or in my case it would be South Dakota, but you get the idea.
I would normally consider myself a fairly brave person but traveling across the country by myself to a very large place is a little unnerving.
I even tried to rationalize to God that maybe this year wasn't the right time. "Next year Lord, I'll be ready next year."
Another Compel writer reminded me of Ephesians 3:20 and I'm going to hold on to this scripture as I prepare. "Now to him who is able to do immeasurably more than all we ask or imagine, according to his power that is at work within us."
That's something I can really sink my teeth into and hold onto when doubt starts to creep in. When the enemy tries to tell me I'm not equipped for this I will tell him that God has called me to this and through HIM I can do more than I could ever imagine.
The other part that is unsettling to me is how I'm going to pay for it all. I know God is calling me to go though so have decided to step out in faith and trust him to provide.
It's hard to believe how real this makes this dream as well. I have loved to write for a long time but I'm well aware of my lack of formal training. I pray that I don't feel like a fish out of water in the midst of so many professionals.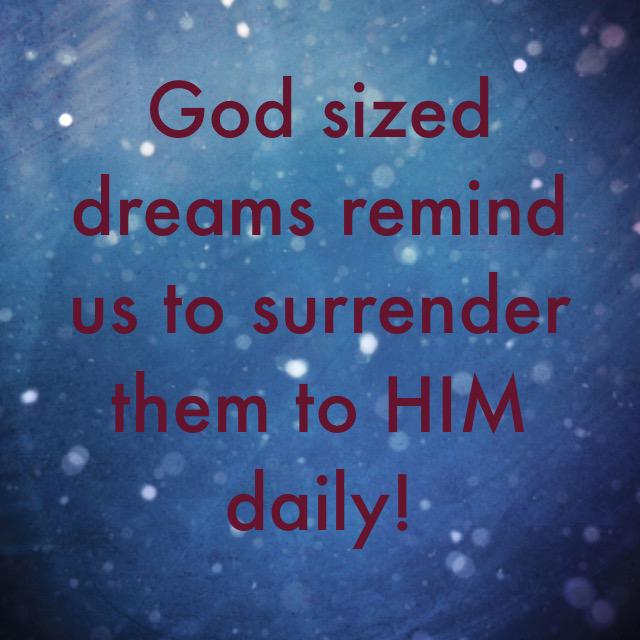 I think what I'm looking forward to the most is being among so many writers, speakers, leaders and people that are following God's call on their life. Just being able to rub elbows with people who hunger and thirst after God is a huge blessing.
A conversation I had with one of my son's not long ago made this all come together for me. I was informing him of my desire to take my writing more seriously. We discussed that having dreams that are only accomplished through Christ are dreams worth having! God sized dreams remind us daily to surrender them daily to Him.
I would really appreciate your prayers as I prepare for this conference and the new directions the Lord is taking me.